In past newsletters I've given you some tips for creating a solid marketing plan and hiring a writer to help deliver your message most effectively. Now let's talk about content strategy – the overlooked gem of marketing and media!
To begin, you should know the difference between a content strategy and a content marketing strategy. In an article in Content Marketing Institute, Robert Rose shared this:
Content marketers draw on the wall with magic markers, while content strategists use fine pens…The content marketer draws the story and plans the channels that will be used to develop the customer relationship with the brand. The content strategist ensures that story, language, and management processes work consistently and efficiently across multiple teams, languages, and every publication the brand leverages.
Marketing uses content to achieve its objectives and in Rose's words, to "deepen our relationship with customers".
If your communications' efforts are strictly limited to social media, a one-stop content marketing strategy will likely do.
For business clients, I've found this is rarely enough. Marketing can be so many other things besides content – such as face-to-face meetings or internal processes that are used to advance your business goals. In some cases, such as when it's extremely sensitive and directed at limited, internal or external audiences, content shouldn't be treated as marketing. These are situations where people just don't want to be "sold" so a more deft non-marketing approach may be required. Being sensitive to these differences can help deliver a more solid plan that embodies the right balance of marketing and content strategies.
The goal of content in the modern world is to provide useful information that creates engagement and in most cases, an opportunity to interact with customers or followers in meaningful ways.
Content isn't just words. It's also graphics, photos, videos, audio, keywords – all the pieces that form the body of your message – that should also be included in your content strategy.
Here are some questions and answers to consider: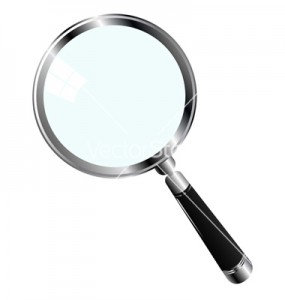 Are you clear on why you're developing the content? Its purpose should ultimately be to tell your story but also to serve needs or solve problems for your audiences. In all cases, it should be emphatically helpful and support your marketing goals.
When should you bring the content strategy people to the table? It's almost never too early. Starting to talk about content strategy after you've settled on the design for your website or any other marketing or media is really too late. The content strategy should be embedded from the start for maximum results.
Where do you start? In most cases, your content strategist should begin by doing a content audit of your existing materials to identify gaps and opportunities for improvement as well as gems that should be maximized. New content should support your larger business and marketing goals and key messages.
Will you invest time in the conversations? Debating the ideal content strategy may feel like "pie in the sky" conversations, especially when you're busy and focused on the end goal. You might want to say, "Just write the darn thing!" but these discussions can deliver immeasurable benefits in terms of solidifying your message, maximizing your brand and engaging your audiences in a sustainable and profitable way.
How can you ensure your content will provide value? Do the research so you understand what your audience needs from you and establish processes to ensure that every piece of your content is developed with a focus on being user-centred, accurate, relevant, meaningful and true to your brand. Identify and support your content experts to fulfill this task and engage writers who know how to make your content sing.
Done right with attention to all of these details, your content strategy will help deliver both eyeballs and ROI.
Examples of websites that are built on a solid content strategy
The Great-West Life Centre for Mental Health in the Workplace website – www.workplacestrategiesformentalhealth.com – Staying focused on the overall strategic goals helped us to develop and optimize large volumes of valuable content to support different audiences.
Mandi J. Bucker Consulting's – www.mjbuckner.ca ­– Mandi was creating her business as we were building her website. It was critical to have a clear content strategy to ensure the messages were consistent with her business vision and goals.
I'd love to hear your thoughts in the comments below or send me an email: Leanne@mightywrite.ca
Best,
Leanne