I've been participating in a Five-Day Story Skills challenge (#storyskillschallenge), hosted by Bernadette Jiwa, creator of The Story of Telling. Yesterday's prompt "speaking from the heart" hit me in the gut. I knew I had to find time to write about a day when a single, heartfelt decision changed everything.
It happened during session of my good friend, writer Lauren Carter's "Pandemic Response Reading Series". Lauren had launched this series on ZOOM (which all of us were just getting to know) at the beginning of the pandemic in early 2020. The world was in full lockdown, and Lauren was looking for a way to bring writers and readers together to break through some of the isolation of this time. She found her motivation in the words of Toni Morrison:
"We speak, we write, we do language. That is how civilizations heal."
This particular session was called, An African Canadian Response to the Pandemic and International Uprisings, and was presented shortly after George Floyd's murder in May of 2020. While I was interested in the topic and horrified by the events that had unfolded in the U.S., I had no idea when I signed up that I would take something away that would change the course of my life.
The discussions were poignant, heartfelt and very well-informed, with the panel comprised of people of colour from many different backgrounds – literary, performing arts, academic, human rights, and social justice. It was a fascinating, safe space to be in during very tumultuous times.
At one point, moderator Dr. Valerie Mason-John asked the panelists how those with white privilege could help in the anti-racism movement. Dr. Handel Kashope Wright, a professor at UBC who fulfills many roles at the university and internationally related to anti-racism, inclusivity, culture, identity and education, replied with this:
"Stay the course. Follow the lead of those who are most knowledgeable about their own situation and their oppression. Be aware of who you are and how you can help others."
(This was re-worded slightly at Handel's request).
He added, "We are weary. We can't do it all on our own. We need our allies."
This was a gut punch, bringing something to the surface that had been perculating since we moved to our new community 2 years earlier. It had likely started long before, but I hadn't really been paying attention.
It was also was in the very early days of my involvement with Kenora Moving Forward, a coalition that formed when our City Council tried to make loitering a crime. This would have made life on the streets even more difficult for the town's 100 plus homeless people. Public outrage managed to defeat the resolution, and the mayor at the time said that those who had shown up in opposition of the bill should do something about this "problem".
So we did. People came together to form Kenora Moving Forward and we have been operating safe, CommUNITY Spaces, seeing up to 100 people many nights who come in from the cold or extreme heat for nutritious meals, access to basic services like washrooms and telephones, and a place where they can feel like they belong.
New to this kind of work, and frankly afraid much of the time and unsure of what the heck I was doing or what my contribution could or should be, Dr. Handel's words spoke to my heart.
I thought about how we all can support one another in so many ways, particularly when, as Dr. Wright said, we are prepared to give space and follow the lead of those we are helping. That's what Kenora Moving Forward really is all about.
People need our help, especially at the height of winter in NW Ontario where life on the streets can be truly, deadly.
Without knowing anything else, I do know that one of my gifts is in the telling of stories from the heart. I began to see I could do that for Kenora Moving Forward and the people we were helping.
I did not know that making that commitment was going to ultimately, change how I see the world and my place in it. There literally, is no turning back.
It wasn't until a year later, I sent Dr. Wright a note of thanks for this gift.
I wrote:
Dear Dr. Wright,
I've been meaning to write for you for some time, to thank-you for words you shared that changed my life. I have a feeling knowing this isn't a new experience for you, but I did want to share my story. It was during "An African Canadian Response to the Pandemic and International Uprisings" that you participated in last year. Being in the same space as this gathering of amazing minds, was a highlight during dark times in the early days of the pandemic and shortly after George Floyd's murder.
Host Valerie Mason-John asked how those of us with white privilege can help in the anti-racism movement. You replied with this: "Stay the course. Make space for people you are being allies with. Be aware of who you are and how you can help others. We are weary. We can't do it all on our own. We need our allies."
Know who you are and how you can help. My world stood still as I contemplated these words. They have guided me in finding the courage to speak up, step up and do what I can for a number of social justice issues. My small city of Kenora,Ontario has a big city problem with homelessness. The vast majority of those living on the streets are Indigenous, either survivors or descendants of Indian Residential Schools. Until I heard your words, I looked away, thought it was a problem too big for me that others would handle. But others haven't for decades, and now I'm part of a grassroots coalition who is doing something. While I can't always lead the protests due to some personal and business conflicts, what I can do is draw on my skills as a writer, communicator and humanitarian to help where my strengths lie. I no longer look away on this issue, and many others – climate change, environmentalism, addiction, mental health to name a few.
Recently, my daughter (they/them) was involved in a peaceful protest in Halifax in support of a homeless community where the police responded with excessive violence. They received a concussion, numerous physical and psychological injuries and charges. They are frustrated because they can't be participating in any of the "street" actions right now, while awaiting their court hearing. We talked and I made a number of suggestions on the actions they could still take beginning with "Know who you are and how you can help." We were chatting about something I'm facing recently and they used these words back at me! It doesn't get any better than that.
I cannot describe how this simple statement has lifted the veil off of so many barriers I used to put in my own way.
My deepest gratitude,
Leanne Fournier, writer, editor, coach
Dr. Wright's response helped cement that commitment to remember who I am and how I can help:
Dear Leanne:
Please forgive my late response. I have been under a lot of pressure in my various roles at UBC – all very worthwhile stuff but still a lot to deal with and sometimes one feels overwhelmed. I must say your email was most uplifting and brought the spring back in my step to face the work renewed. As we all do this very heavy lifting of working for social and environmental justice on various fronts it is the kind of message that keeps one going, that makes one realize we are all connected, however closely or loosely and we need each other's support to make our local communities and in turn our country and the world, better. I smiled and was reinvigorated as I read your message.
On the other hand, I'm sorry to hear of the serious consequences your daughter and their activist friends have faced. It is one of the things I have said in some of my talks – that allyship and activism are not merely a matter of largesse or indulgence or feel good activity…
There is often a price to pay for getting into "good trouble" and sometimes the price can be high. 
I hope your daughter and their friends and colleagues weather the storm and continue the good fight.  
I laud the work you are doing around the scourge of homelessness (a problem which a rich nation like Canada should be truly embarrassed about instead of making those who are without shelter feel embarrassed for being in that condition). Incidentally I spent time this summer visiting with a friend who is working on addressing the problem of homelessness in the City of Nanaimo – not just as a concerned social justice volunteer but also currently as his job. He is very passionate and knowledgeable about the issue. Would you be interested in having me put the two of you in touch? I would be happy to do so if you are interested. I'm sure the connection would be mutually beneficial.
Anyway, wanted to say how grateful I am that you reached out. Whatever I may have given you in that talk you have given back to me in spades in your message.
In Solidarity….
Handel
Handel Kashope Wright
Senior Advisor to the President on Anti-Racism & Inclusive Excellence- https://antiracism.ubc.ca/
Director- Centre for Culture, Identity & Education- https://ccie.educ.ubc.ca/
Co-Editor- African and Diasporic Cultural Studies Book Series, University of Toronto Press
Associate Editor- Critical Arts – https://www.tandfonline.com/toc/rcrc20/current
Professor- Educational Studies- https://edst.educ.ubc.ca/
Senior Research Associate- School of Communication, University of Johannesburg
When things get tough, I look back on Handel's words (in subsequent exchanges he asked me to call him Handel, since we are now friends).
He, and this work, have taught me every day of the power of "speaking from the heart". Sometimes this takes courage. Sometimes the price for doing so can be high.
But it's a cost I am now honoured, informed and ready to pay.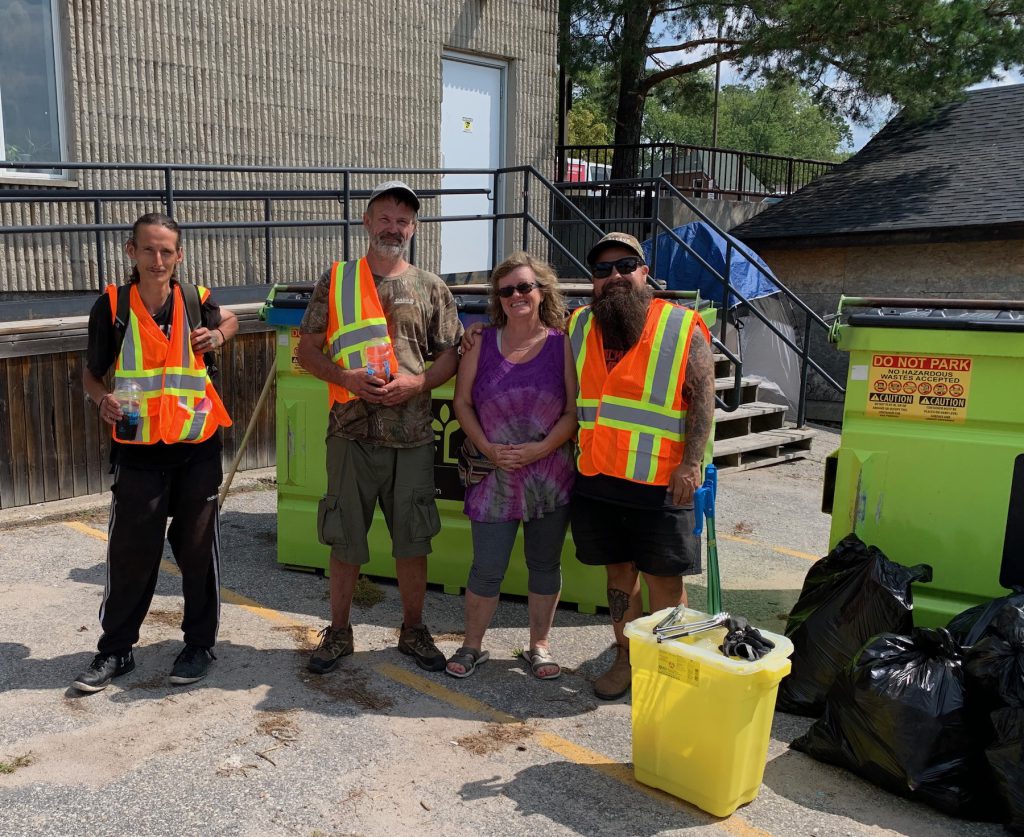 You can watch the full replay of An African Canadian Response to the Pandemic and International Uprisings here.