The Canadian Business Awards programme is designed to celebrate those businesses who have pushed the envelope in innovation to give their customers and clients the finest quality of products and services.
I received the nomination online and, while I would normally ignore such things, decided to accept it. I saw it as a way to force myself into some self-promotion and to think more about why I love what I do.
Since I had to overcome some self-doubt, it feels fitting to announce that I was selected as a winner on the heels of International Women's Day, which had a focus on #BreaktheBias to celebrate women for their accomplishments.
Like many of us, I find it really hard to write about myself. The words that follow from a few of my colleagues, family and friends (that didn't make it into the winner's article) mean the world to me.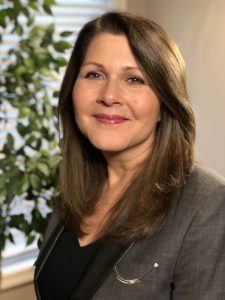 Mary Ann Baynton, is the Director of Collaboration and Strategy, Workplace Strategies for Mental Health (WSMH). An initiative of Canada Life, WSMH provides free tools and resources for workplace mental health and psychological safety. We collaborated on website from the outset starting back in 2007, with Mary Ann providing subject matter expertise that I transcribed into user-friendly content. In 2017, Mary Ann and I co-authored a book about Canada's journey to be the first country to develop a national standard for psychological health and safety in the workplace. I consider it a privilege to have had this opportunity and was thrilled that Mary Ann felt the same way. "Working with Leanne to write The Evolution of Workplace Mental Health in Canada was a pleasure, to be sure," she shared. "But much more than that, Leanne provided quality journalism and expertise to ensure this historic account was both accurate and inclusive." This working relationship has deepened over the years and I count Mary Ann as one of my most trusted colleagues and friends. How lucky am I to have an expert in workplace mental health as well as one of the most generous people on earth on my "corner"?
Since MightyWrite is a small (but mighty) team, I draw on a diverse lineup of writers, editors, photographers, graphic designers, and digital/social media experts when I need another set of hands or eyes, advice, or to expand my capacity to meet my clients' diverse needs.
I often turn to my colleague, Cassandra Filice, of Write to the End editing services. One of the tips I give my coaching clients is to always have someone else review their writing – and to review the writing of others so they get a sense of when they lose focus or get confused. This can help them develop strategies to avoid those same pitfalls in their own writing. Cassandra and I do this for one another, and it's made an enormous difference in the quality of our work.
About this, she wrote, "Having Leanne as a colleague means I have a creative professional in my corner, someone I can count on to review my own work and add value through her ideas and experience." Cassandra teared me up when she added this, "Leanne's passion for her community is inspirational, and she brings that same enthusiasm and drive to all her work. I know that my business and own learning have improved because of our great relationship."
And then there's my longtime colleague, friend and client Kristen Lynch, President & Director of Strategy, KIK Partners, who has taught me that writing for business clients requires curiosity and commitment to cut through the clutter. I was honoured that Kristen had this to say about our work together.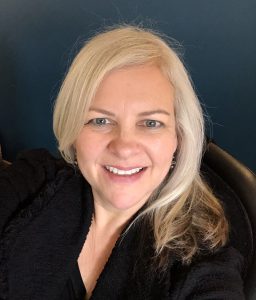 "We have worked with Leanne in numerous ways. With some clients she's writing in the background, with others we trust her to be our content lead directly interviewing our clients and their customers to shape the story and our content plan. Regardless of the industry we're focusing on, the budget or project size Leanne is always professional, creative, flexible, responsive, organized and smart. In short, she's a dream to partner with!"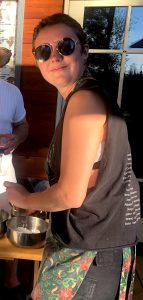 And last but definitely not least is my eldest child, Everette Fournier, themself a new entrepreneur, who teaches me something new everyday in areas like social justice, racism, gender equality, resilience and grace. I want to be more like them. Everette graduated from an intensive program at NSCAD university, which they completed during the pandemic, and have launched their own company, messey_tailors, that offers "Recycled, slow-ass fashion / tailoring and restructuring clothing /costume/drag/styling". They don't miss a beat, and have often called me out on some of my own bias' so I can do better.
They wrote, "You inspire me too, mama." Who needs more than that, right??
I count my good fortune everyday for people like this and many others in my life who are making a difference in the world and inspire me to do what I can too.
I am indeed the lucky one.
View the Canadian Business Awards winners supplement and full winners list at corporatevision-news.com/awards/canadian-business-awards/.
---
Full disclosure: When I was told about the nomination I was given a number of paid and unpaid options so there is a monetization angle from the CBA organization. I elected the full page article again, as an opportunity to flex my muscles in telling my story. The sponsor was professional to deal with, so I am satisfied with the results.
On the success of the programme, Awards Coordinator, Steve Simpson stated: "I am delighted to be a part of another successful run of the Canadian Business Awards programme, and it has been a delight to liaise with all the winners of this year. I would like to congratulate them and wish them all the best for their future endeavours!"