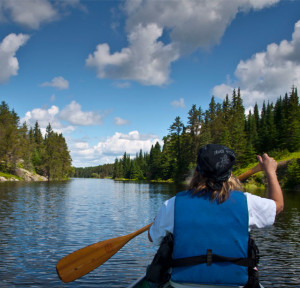 I'm repurposing part of this post on the advice of an outstanding content marketer, Andy Crestodina, Co-founder and CMO, Orbit Media Studios (@crestodina). Andy was one of the presenters at Content Marketing Institute's ContentTECH 2018 (#ContentTECH). His session, Higher Rankings in Less Time Through Data and Repurposing, sent me to my blog archives to see what I could dig up. I found this little gem, which touches on a whole bunch of things I'd been thinking about writing anyhow (that's my story and I'm sticking to it!).  A few updates and boom! – I had a relevant, timely piece of meaningful content. I highly recommend this approach  when you find yourself short on time to keep up the momentum of your eNews.
And there's a bonus! Following are some of the top trends that will change content marketing in 2018,  according to Rohit Bhargava, Founder, The Non-Obvious Company (@rohitbhargava). Rohit was one of my favourite #ContentTECH presenters, bringing a unique sincerity to his insightful session, How to Predict the Future and Use Trends to Drive Customer Engagement. Here are some of his top predictions:
Manipulated Outrage – A few minutes on any social platform quickly reveals that people are primed to be outraged. Rohit suggests that we respect the outrage but rise above it by bringing something positive to these stories and the world.
Brand Stand – Companies need to stand for something. Rohit's tip is to become part of the community, take a meaningful stance, and give people a reason to believe in you.
Back-Storytelling – This, Rohit says, goes beyond just social meetings. The key here is learning how to share content in an interesting and differentiated way. Again, make some meaning and then tell the story behind it.
Light Speed Learning – Rohit describes this final trend as repurposing long experiences to train customers before they buy.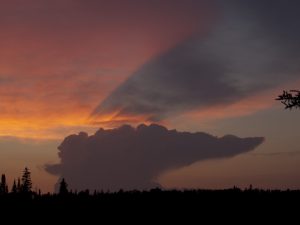 On that note, here's a story I wrote as I sat semi-unplugged and disconnected from technology at my camp in the wilds of N.W. Ontario. This escape is a large part of my back story. I like to think that what I learn here and share with others who stop by is meaningful, relevant and useful.
But the reality is, just like in our day-to-day content marketing, that isn't always so.
My partner Mike and I have sometimes been guilty of letting our passion for our place in the woods overshadow the wants and needs of our "audience".
I rant to my clients all the time about the importance of understanding your audience!
Who knew that a canoe ride on a windy day would be less appealing than curling up with a good book in front of a fire? Yes the weather gods offer up many surprises here in every season.
Or that the gorgeous sunset on the horizon is invisible to guests who are blinded by the mosquitoes swarming around their heads?
Haul some wood? Are you kidding? This is a VACATION! Surely it will all be there when we actually need it?
And what about that 5 hour (mostly uphill) snowmobile ride off the groomed trails to that perfect fishing hole? Ummm no, there isn't a Holiday Inn at the end of the trail. Just more ice, cold, and the hole.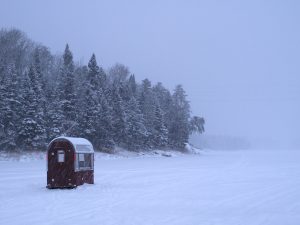 We've wizened up to the fact that, for it to be good for everyone, we need to think about our audience and their needs for these cottage gatherings – but we do have our limits! I've taken a page out of my content marketing playbook to share the lessons I've learned – whether it's a face-to-face exchange, live event or webinar, a website, blog,  social media post or pretty much anything you're doing to engage with your "people". Including camp life. 

Happy Camper checklist
Who is the audience? Is this the annual family get together with people of every age, a more adventurous crew or kids who come bearing tech toys and attitude? Food, services, activities and "toys" will need to be planned to address budget (ours and theirs), physical abilities, tech realities, and attitudes.
✔Define your audience
✔Speak to them in language they'll understand
✔If  necessary, segment your messages for different sectors of your audience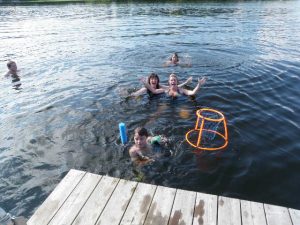 What's the problem they need your help in solving? Are there a few new paddlers, friends or family who need to reconnect, a guest who can't sit still or one who doesn't want to move? While it's not all up to us, we work to consider expectations – as well as any "problems" our guests might encounter – during all stages of their stay with us.
✔Assess the situation
✔Identify risks
✔Clearly communicate how you're addressing their concerns
✔As much as possible, make it about them
✔Be clear about the the action you want them to take
✔Make it easy for them to "sign on"
Now that their here, what will we do with them? Our camp offers different year-round activities and we love them all. We've learned however, that some of our guests aren't as enamored with cuddling up to a wood stove when it's -45C while others embrace this experience. Still others just can't stop counting mosquito bites or measuring the degree of their sunburn at +30C, while there's also those who are all about – and prepared for – lake life however it comes. For us, it's been important to help our guests come prepared with a clear understanding of the realities of our camp life – and to limit the surprises when they get here.
✔React to the market conditions and opportunities
✔Make it about them
✔Be prepared to be flexible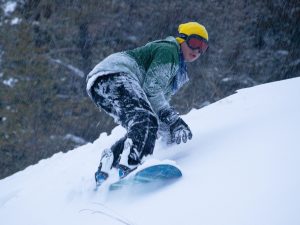 How do we keep everyone engaged? Guest stays over a few days usually start to push the limit in keeping everyone happy and participating in the natural gifts that our cottage offers them. This is when we usually reach out to our guests and hand some of the "entertainment planning" over to them, including giving them space to do their own thing.
✔Have a plan for sustaining your audience or "program"
✔Reassess to see what's working and identify gaps
✔Listen to your audience
✔Be open to new ideas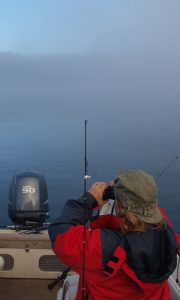 And what opportunities can we optimize? While I've had some fun with this, most of our guests have heard us going on about our adventures at the lake so much that they want a part of it too. So what do we do with those people who always show up and are always ready to "buy into" just about anything we have to offer?
✔Bring them into the story
✔Deliver what you promised
✔Give them incentives to do more with you – and feel good about it.
How do you measure success? We know we've succeeded when the hugs and smiles of our departing guests are bigger than when they arrived. Sometimes, for whatever reason, this isn't the case and we need to assess what we missed and how we can do better next time. But again, most leave with promises (or threats?) of returning soon.
✔Set measurable goals
✔Ask for feedback
✔Do something with what you learn
✔Celebrate successes
So take away my paddle the next time I suggest a canoe ride when the thunderclouds start rolling in. When it comes to lake life, Mother Nature is and always will be the best teacher of all.  Beyond that, we need to take our cues from one another, and hope that will continue to pay off down the road…or hiking trail, lake, creek or never-ending back country snowmobile trail…
Happy camping!
Has this article helped you in some way on your journey to better understand your audience and/or trends for 2018? I'd love to hear about it. Please send me an email – leanne@mightywrite.ca – or leave a comment below.
All the good photos are by Michael Fournier.