Feature photo by Michael Fournier
Stories trigger people's emotions, whether it's in an editorial format like a magazine, newspaper or other media, a website, blog, social media post, brochure, press release, advertisement, speech, presentation, investor or client pitch, grant application, and the list goes on.
At MightyWrite, our approach is to do the research and write accurate, thought-provoking content and stories to meet your goals. We love words, but we're more than writers. We understand the power of well-researched, professional content as well as the style and structure of stories that get results. We also value the relationships we create with our clients so that we can collaborate and build their stories together.
People buy from their hearts. They have to love you to buy from you. And they'll love it most if your story is about how you can make their lives better. Storytelling allows you to promote your business through the lens of your customers. When you say it, it's marketing; when they say it, it's social proof.
Your audience decides what content they will consume, as well as when and where they'll consume it. You need to be ready with the right story at the right time and in the right place.
Read more about our approach here at mightywrite.ca/write-it-right.
That's the might behind everything we write.
Get our Mighty eNews.

Free expert advice for creating powerful stories
Free tips from other business owners and experts
The opportunity to learn and heal from the stories of others
Privacy as we'll never share your information
About Leanne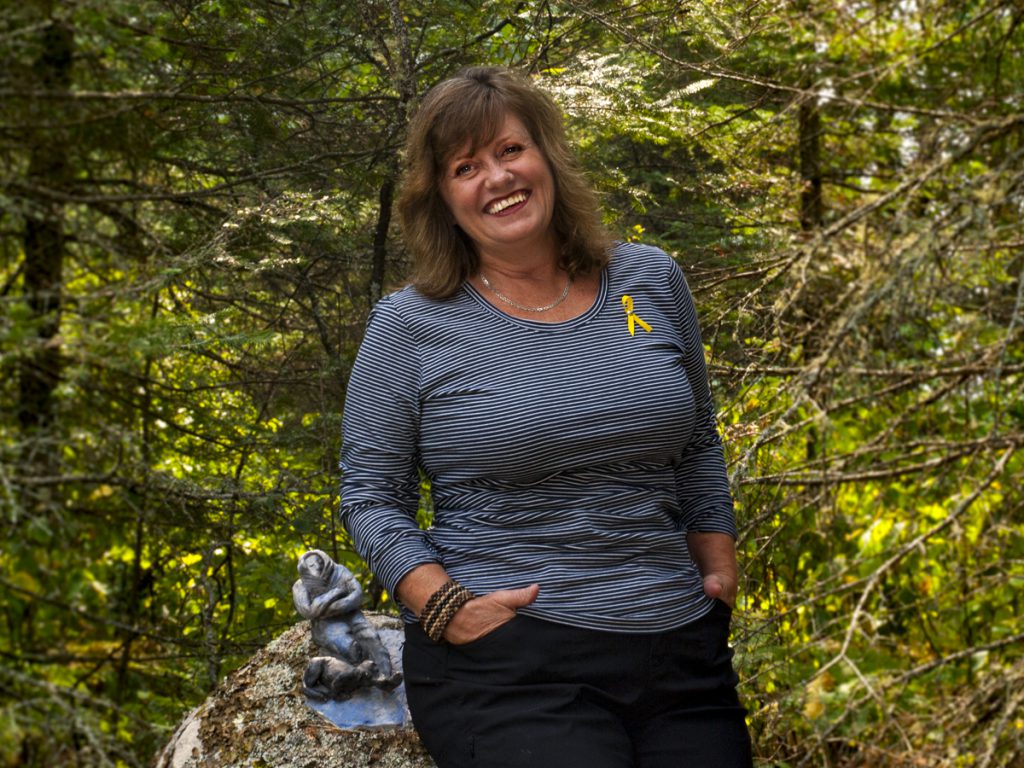 Leanne Fournier (she/her) is a freelance writer from Kenora, Ontario, located on Treaty #3 land, the traditional territory of the Anishinaabe and homeland of the Metis Peoples.
Since the early days of Covid-19, she has continued to work closely with clients via Zoom, FaceTime, Teams, Slack and various other ways that have kept the words flowing and helped get the stories that need to be heard out to the world. Check out Our Work to see some of what Leanne has been up to.
Leanne specializes in writing business stories with a focus on innovation, creativity and accuracy. As much as possible she likes to weave the human element into the stories she writes. Why? Because people care about people more than companies. Humanizing your business story is the way to share your brand message, engage your audience and drive action based on the emotional response your story inspires.
Leanne brings almost three decades of experience working with clients and causes of all shapes and sizes, forging positive lasting relationships that has resulted in many successful collaborations, continuing work, and lifelong friendships. You can see what others have to say at mightywrite.ca/testimonials.
Leanne admits feeling a little stir crazy these days, missing the long sit downs she relishes with clients and colleagues. She has been making the most of time in isolation with long hikes in her backyard wilderness, and fishing and canoeing on the river that flows in front of her semi off-the-grid home, her fearless yorkipoo, Ozzy, always by her side. This has inspired her to continue to sharpen her writing by dabbling in poetry, and creative fiction and non-fiction.