Re/Max NorthWest Realty

We worked with the partners of this great real estate firm to capture the lake country professional vibe that sets them apart in their market. This included interviewing key players and agents to add some sizzle to the content that would work well with the template they had selected to refresh their old, outdated website. Not hard to have fun telling this great story!
Workplace Strategies for Mental Health
Leanne has been part of this award-winning website and project since its inception in 2007. In fact, she pretty much wrote the book on workplace mental health (as you can see in our Books section). She worked long and hard with her client and colleague Mary Ann Baynton, a leader in workplace relations, to bring this project to reality. Note that the site has undergone a major update in the past year, but Leanne continues to be called upon to collaborate on new website content, review/test content updates to ensure the information is relevant, cutting edge and focused on meeting the changing needs of workplaces striving to achieve workplace mental health and the psychological health and safety of all employees.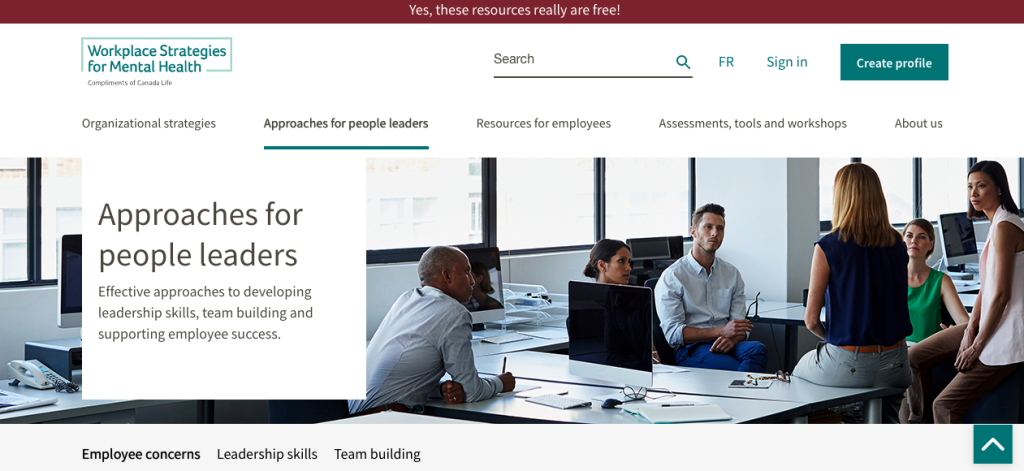 eTouch Services
Leanne has collaborated for years with her friend and colleague Wendy Swanston, founder and brain power behind eTouch Services. Writing this Holiday email was fun and a labour of love for Leanne. It shows how beautifully a well crafted, well-designed, and well-tested message can hit the mark with your audience. Design, testing and a few final tweaks by eTouch.
Blue Sky Financial Administration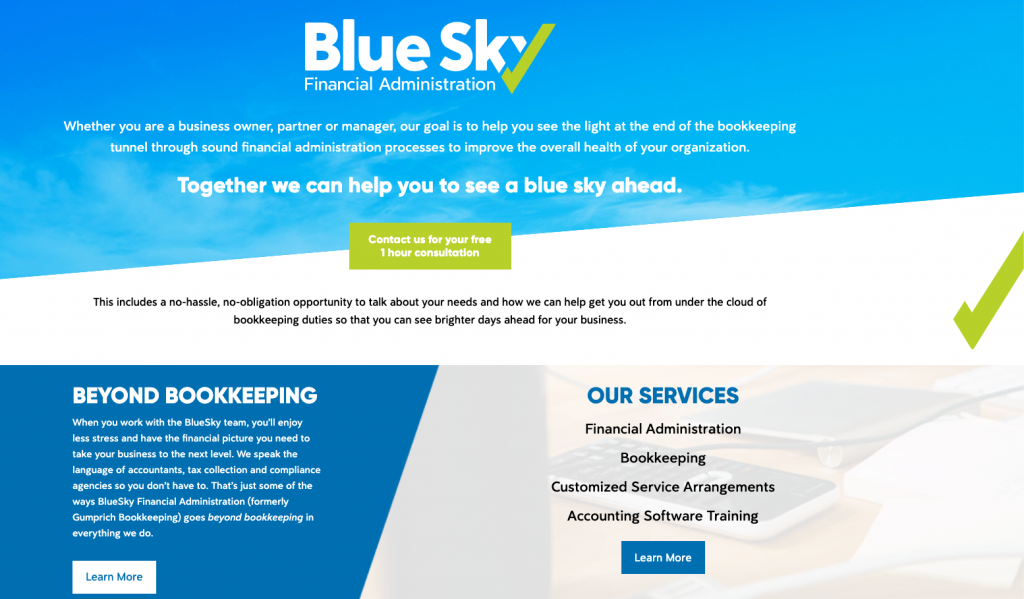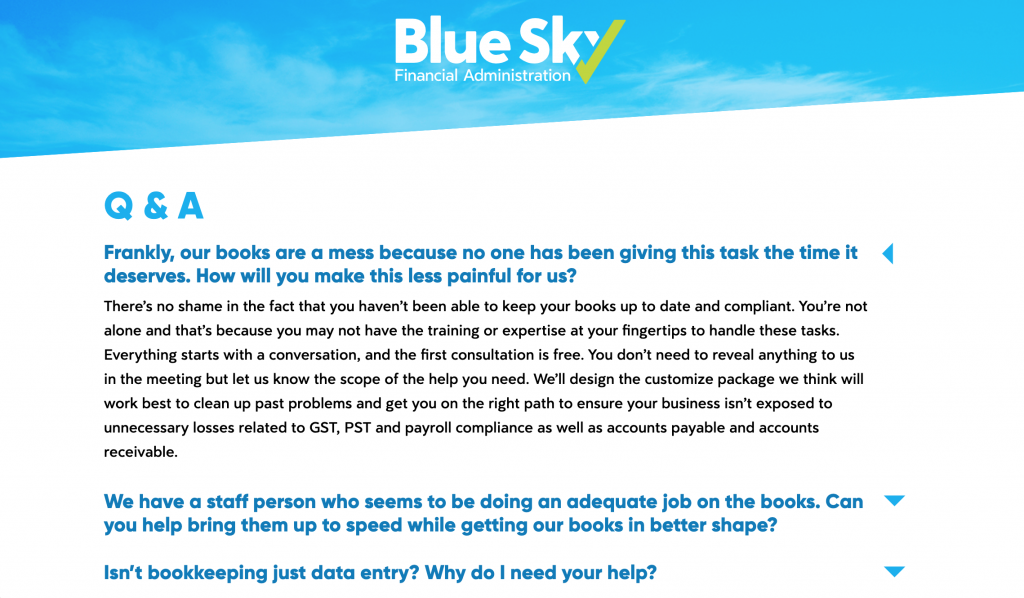 Who would have thought writing about accoutants would be so much fun? The owner and employees of Blue Sky FA are a lively bunch who are passionate about providing value to their clients. Interviews and research were conducted to bring this website, written on behalf of a favourite client, KIK Partners, to life.
Lake of the Woods Arts Community
When Leanne took over as chair of this local arts organization, she didn't know exactly what she was getting into. But, she prevailed and has since helped develop an up to date website, which she writes the content for, successfully applied for grants, staged virtual arts programming during the pandemic, and helped to invigorate and stage an annual arts festival (ArtsFest) in downtown Kenora.