Everyone deserves a place to come in from the cold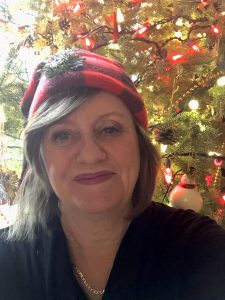 This has not been the easiest of years for many of us, but hopefully you are warmed this season by a roof over your head, a well-stocked pantry and the many ways you are able to stay connected with family and friends.
This year, I've gained a better understanding of how this isn't the case for so many people in my community of Kenora, Ontario. I had the great honour of joining some of these folks around a Sacred Fire, held early this winter, to raise awareness of the issue of homelessness.
Those I spoke with want what we all do – the security of a home where they can feel safe – and for many, the chance to recover from the issues they've faced living on the streets or as a result of other difficult life circumstances. You can never know someone else's struggles unless you've walked in their shoes. In the case of many on the streets, those shoes are worn through.
I was changed by the time I spent listening to stories of good people who just need a chance.
I'm not sure how I can help, but one way I am going to try this Christmas is by supporting Compassionate Kenora, a grassroots organization that provides a safe, non-judgemental, warm space for the unhomed. They are filling an enormous gap in Kenora – the hours after the drop-in centre closes and before the overnight shelter opens. One fellow, who lives on the streets, describes these as the hardest hours of the day, where people who are unhoused need to numb the pain caused by the bitter cold and hopelessness.
Donations to Compassionate Kenora are being managed by Kenora and Lake of the Woods Regional Community Foundation and a tax receipt will be provided. To donate:
-Go to www.klwcf.ca. On your computer, click "Donate Today!" on the right side of the home page. On your phone, click the "choose" drop down and scroll down to "donate today!"
-Once on the donation page, simply put in your donation amount then click the drop down under Fund and find Compassionate Kenora.
-Every single cent received in donations will be spent to serve the needs of this vulnerable population.
While Compassionate Kenora is looking for a new location to better serve the needs of its patrons, its work continues.
Visit facebook.com/groups/compassionatekenora for more information and updates.
This is an urgent need in Kenora, but homelessness is happening everywhere and you may wish to instead, support an organization in your community.
Seeing people sleeping on the street makes us all uncomfortable – and it should. I'm tired of looking away and perhaps you are too.
My sincere thanks for doing what you can.
There is always hope in Christmas.
Christmas Gifts
By Leanne Fournier
Sweet times remembered
like glistening light
all strung together 
on trees gleaming bright. 
The promise of the Season
shimmers in snow
sending new reason
to love what we know. 
 
The branches of hope 
connect with the heart
spirits stay strong –
together while apart.
 
Wishing you Holidays,
the stars and the sun,
rich with discoveries
of joy, love and fun. 
The best of the Season to you!
Leanne