Sometimes you just have to say what you need
In his book, The Invisible Sale, (recommend) Tom Martin writes: "Customers know what they want but not what they need. Make them need you or your product."
I agree 100%…but there's another side to this that we shouldn't miss.
It is the importance of letting your clients and prospects know that you need them.
As Seth Godin wrote, "We used to have our ears open to anyone we loved or trusted whispering, 'I need you'." But, he explains, this is getting overshadowed by the unfiltered marketers who are out there screaming, "We want anyone!"
If you're doing that,  it's time to stop. Take the time instead to let your prospects, customers or followers know why you need them as well as how you can work together in a way that recognizes and respects your need for one another. This is a lot more challenging but infinitely more rewarding than just telling people why they should buy from you.
I've believed in this for a long time and am quite open to expressing why we at MightyWrite need you. I'd also like to give a shout out to the clients, featured on our website, with whom we have been honoured to have this kind of reciprocal relationship.
As you think about what you've accomplished this year and your plans for the 2015, we'd be thrilled if you'd think about how we could help. We need clients like you.
Content specialization – We need you to allow us inside your business to become subject matter experts so that we can do our best work for you. The payout to you will be fast turnaround of accurate, quality content that's based on a true and deep understanding of you and your business needs.
Writing – We need you and your stories to fulfill our Write for Business mission. This is the case whether we're ghostwriting articles under your name or crafting messages to make your brand the first choice with your prospects, customers or supporters.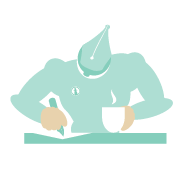 Brands and positioning ­– We need you to trust us with this essential part of your business. We have both writers and graphic designers to make sure your brand and positioning aligns within an overall marketing and social media strategy.
Websites – We need you to allow us to work with you to realize the importance and impact of quality, customized content and strategy within WordPress website development and design.
Strategy – We need you to engage as we develop strategies that pull all of the above together. This is the behind the scenes work that makes sure everything we're doing is focused on achieving the results you're looking for.
We need to talk about your end of year messages (there's still time) or plans for 2015! I'd love to hear from you…head on over to our contact page or message me.
You are welcome to share a comment about how you let your clients, colleagues and supporters know that you need them.
You might also like Who Cares?  A number of recent events have me thinking about the notion of caring: Caring about issues, caring about our work, caring about our communities, caring about the people around us.

All the best to you and yours during this time of sharing and letting others know how much you care.