Kenora Stuff
Kenora Stuff is a popular magazine distributed to visitors and locals in the bustling tourist town of Kenora, Ontario. For the summer of 2020 edition, Leanne had the chance to look into some of its history for the article "20 Years of Kenora Stuff" (see page 7). It was so much fun to write, detailing the antics and successes of its two founders and its continued journey as an icon that has seen many changes and challenges (including a global pandemic). In the 2021 issue, currently not available online, Leanne interviewed a number of local businesses about their successful pivots during Covid-19. " This resilient bunch have shown that rolling with the punches is just what you do when you have a seasonal, tourism-driven economy that demands constant innovation. See article on page 28 at kenorastuff.com.
Lake of the Woods Cottage Guide
We love writing for this popular trade magazine for Northwestern Ontario that features people who give it their all and take pride in what they do. For the regular 2021 spring issue, Leanne rounded up articles on docks, windows, and barges, drawing on her love of stories and details! See pages 20, 34 and 40 of the Spring 2021 Lake of the Woods Cottage Guide. She also had the pleasure of interviewing and writing about nature photographer Mike Grandmaison and local editor Elizabeth Campbell for the magazine's summer issue (not available online).
Lake of the Woods Area News
Writing for Lake of the Woods Area News was on Leanne's bucket list for years. She was thrilled to be a regular contributor and now, editor(!). She has written about everything from working with a lakefront view to blastiomycosis to powwows and most recently, how cottage owners from outside the Ontario borders are faring during a pandemic. You need to be a member to see the articles, which we highly recommend if you care about stewardship of our great natural spaces – and in our case – one of the most beautiful places on earth. www.lowdsa.com/cpages/. The following excerpts are included with permission.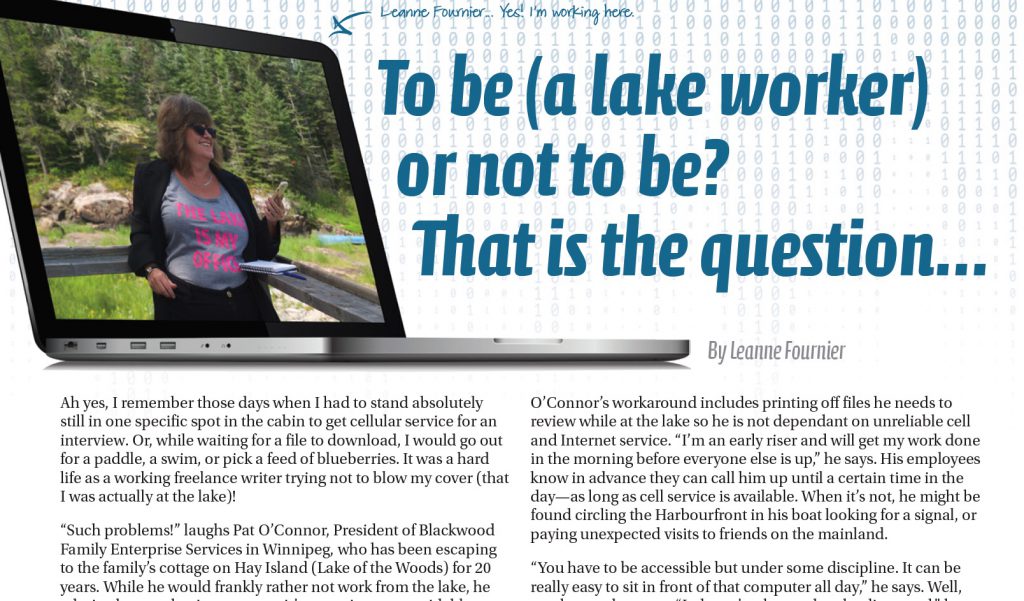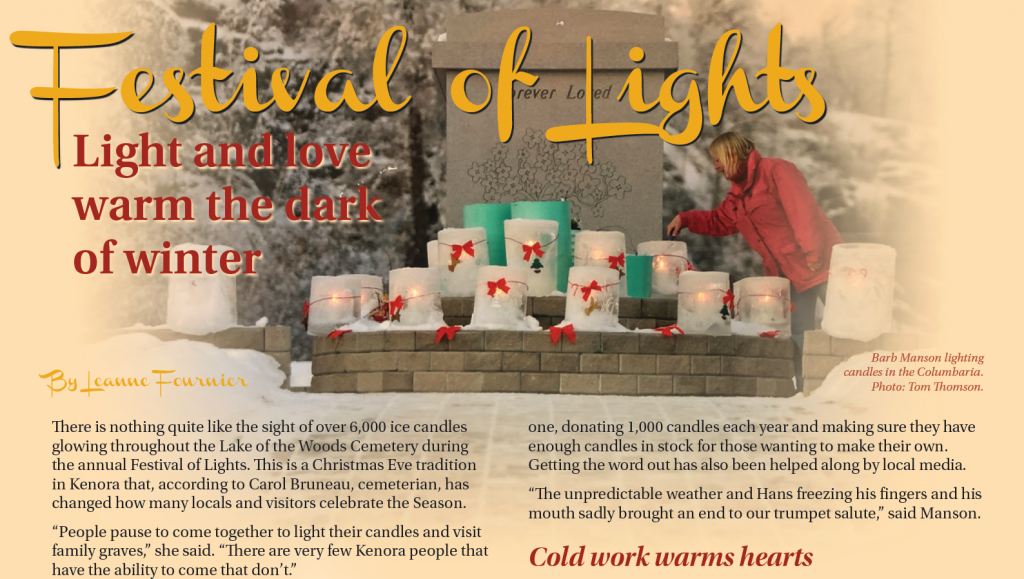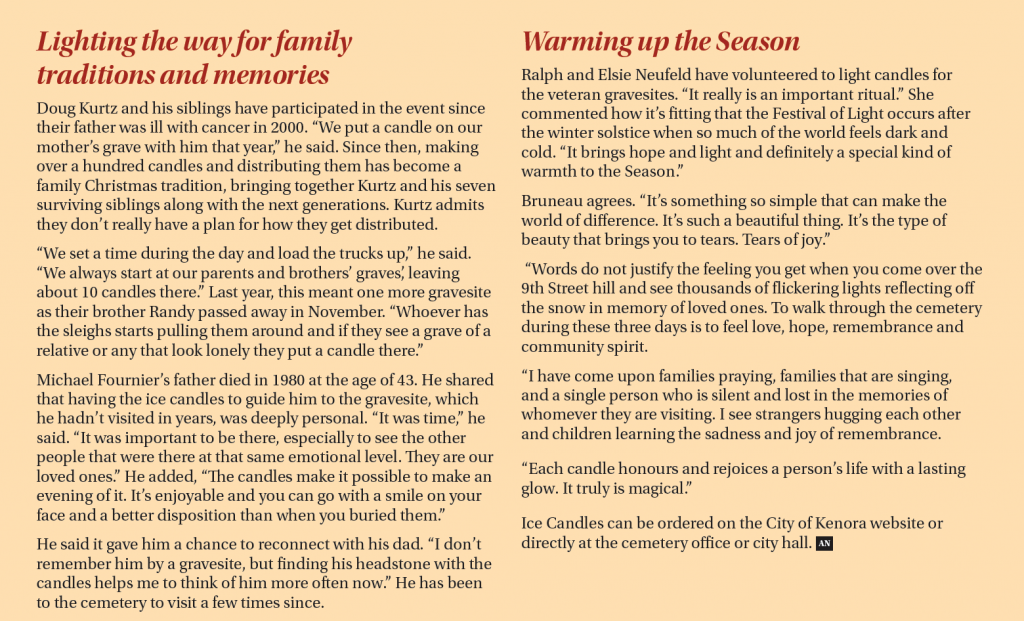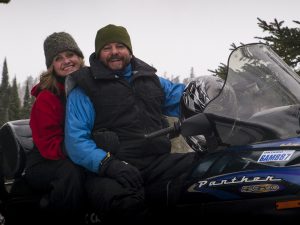 Northern Ontario Travel
We love winter! Read all about it at www.northernontario.travel/snowmobiling/how-to-plan-a-successful-snowmobile-trip-with-the-family
Leanne had to pinch herself when she got the chance to interview authors Rona Maynard and Jan Wong. Article no longer available online but the two excerpts below give a peek.
More Stuff
The Lake of the Woods Brewing Company was a fun interview for Kenora Stuff. See below for the rest of the article no longer available online.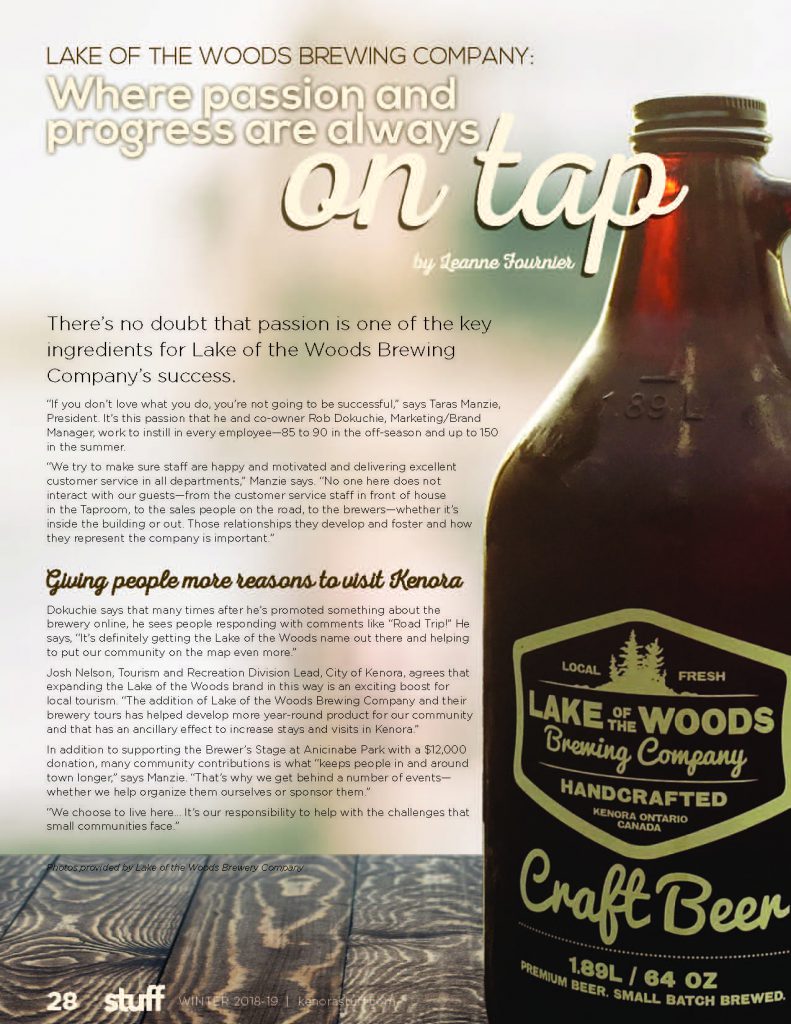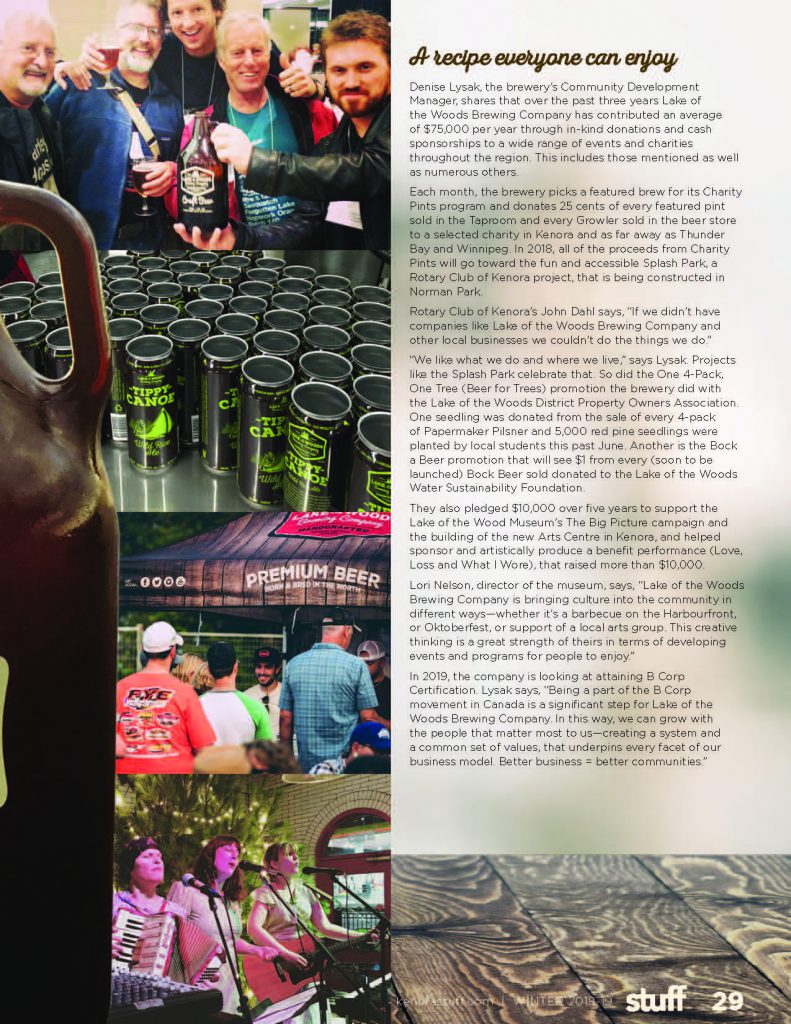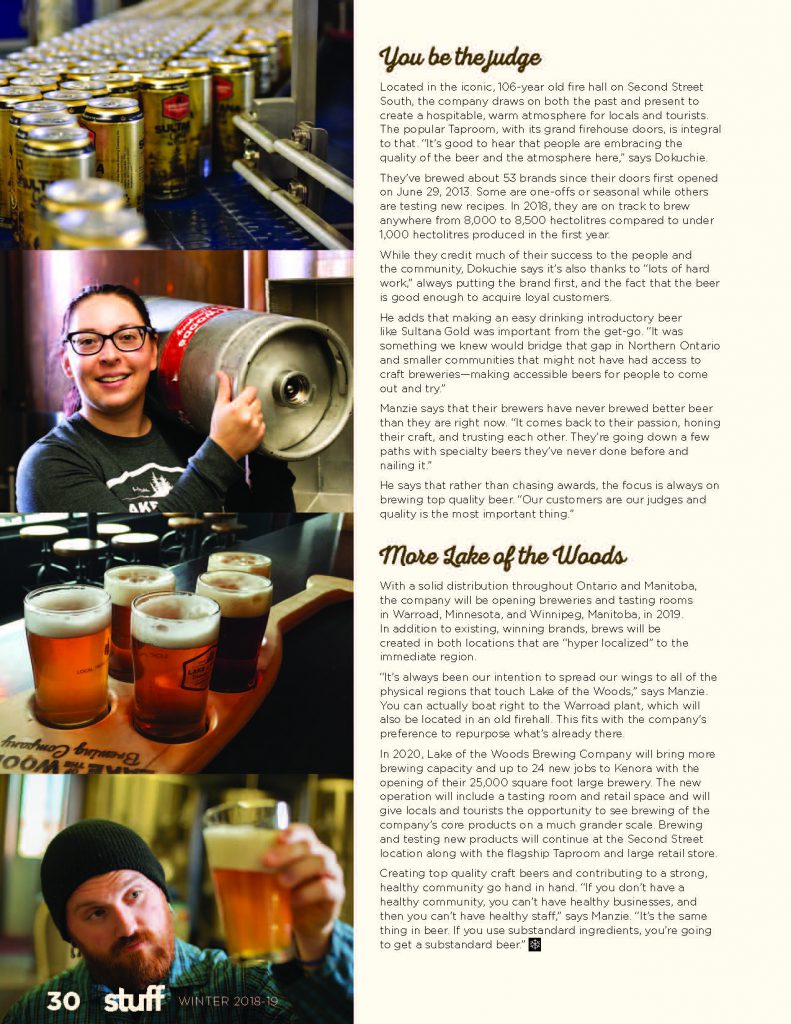 Other articles
The following articles from the Area News show the importance of doing the research and talking to the experts to get the story right.